Touring the Islands
Cape Hatteras stretches north to south across three islands - Bodie, Hatteras, and Ocracoke. The islands are linked by State Highway 12 - a narrow, paved road - and Hatteras Inlet ferry. Some of the special natural and historical features that you can visit along the way are described briefly below. The highway also passes through eight villages that reflect the nearly 300-year-old history and culture of the Outer Banks. The villages are not part of the park. For more information, stop at the Whalebone Junction Information Center near the park's northern entrance, or at any of the park visitor centers. Park brochures and activity schedules are available.

Coquina Beach
The ruins of the shipwrecked Laura A. Barnes lie here, not far from where she went aground in high seas in 1921. Park Rangers give history and natural history programs here in the summer.

Pea Island and National Wildlife Refuge
Many species of waterfowl and other birds live in this protected area or stop here during migrations. You can see them from observation platforms or from walking trails.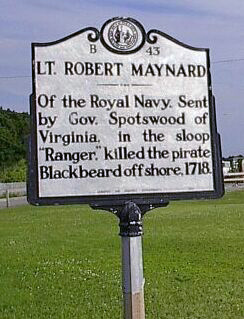 Ocracoke Island
This isolated island and its small harbor village have retained much of their early charm and character. Ocracoke has served as a home for fishermen, and as a hiding place for pirates. Blackbeard often escaped his pursuers by fleeing to shallow waters near Ocracoke Inlet. The remnant of a horse herd that once roamed free on the island can still be found here.
Camping
There are four campgrounds in the park - Oregon Inlet, Cape Point, Frisco, and Ocracoke. All are open during the summer season; contact the park for opening and closing dates. Ocracoke campsites may be reserved for Memorial Day through Labor Day camping dates. On the internet, contact Biospherics for reservations in June, July, and August. All other campsites are available on a first-come, first-served basis. Camping fees are charged. Camping is allowed only in designated campgrounds. All campgrounds have cold showers, drinking water, tables, fire grills, and modern restrooms. No utility hookups are provided. Dumping stations are located near Oregon Inlet, Cape Point, and Ocracoke campgrounds. Sand and wind conditions require longer-than-normal tent stakes. Shade awnings and netting for insect protection will make camping more enjoyable.
How to Reach the Islands
Motorists can reach the park from the north via U.S. 17 and 158 or from the west via U.S. 64 and 264. Free ferries connect Ocracoke and Hatteras Islands on a regular schedule. This 40 minute trip is available on a first-come, first-served basis. One ferry travels from the mainland to Ocracoke. One leaves from Swanquarter, N.C., which is reached via U.S. 264. The other leaves from Cedar Island, N.C., reached via U.S. 70. From Swanquarter, the ferry trip takes 2 1/2 half hours; from Cedar Island, 2 1/4 hours. Reservations are recommended. In Ocracoke call (252) 928-3841, Cedar Island, (252) 225-3551, Swanquarter, (252) 926-1111.
Visiting Nearby Parks
Fort Raleigh National Historic Site, 8 miles west of Whalebone Junction, commemorates the Lost Colony, the first English attempt to settle the New World in the 1580's. Wright Brothers National Memorial, 9 miles north of Whalebone Junction, commemorates the first heavier-than-air, powered airplane flight there by Wilbur and Orville Wright in 1903.